Sales Service
Oaktree (West London) Limited Estate Agent in Ealing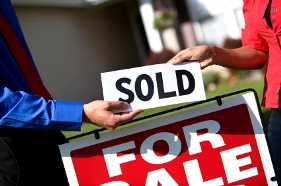 We deal with properties to sell in Ealing, Acton, Central London and other areas in the Northwest and Southwest of London.
Our experienced staff will provide professional and honest advice on the value of a property as well as other aspects required in the selling process. We can also give our opinion to the vendor (seller) how to improve the property in order to achieve the best result of the sale. We will prepare the Property Particulars and floorplan we can also offer for a professional photographer to take photos.
It is our responsibility to accompany prospective buyers to view the property. Once a buyer is found, we will liaise with both the buyer and the vendor in the price negotiation process. Once price and other terms are agreed, we prepare the Property Sale Confirmation document containing the details of the sale and send it to all parties, including the solicitors of both sides. We will then follow up the entire selling process until the transaction is completed. We can also assist in the handing over of the property on completion, such as releasing keys etc.
If you have a property to sell or looking for a property to buy, please contact our Director, Luca Raimondi. He will give you his professional advice and all the necessary information you may require.
To search for our properties available for sale please click here.
In brief, our property sales service includes:
Property appraisal and valuation;
Advice on property improvement to achieve better price, if required;
Preparation of property details, including measurements, photos & floorplan;
Advertisement on our website & all major national property portals;
Accompanying prospective buyers on viewings;
Price negotiation;
Preparation of Sales Confirmation for all parties;
Communication with solicitors and other people involved in the selling process;
Arrangements of handing over the property on completion