Property Management
Oaktree Property Management Agent in Ealing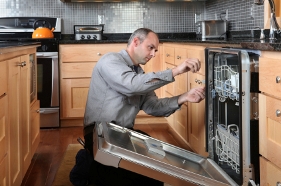 Our property management department has experience in dealing with all aspects of property management / maintenance and repairs.
We carry out regular inspection of the properties as requested by the landlords, as part of our service. It is our responsibility to advise the landlords about the safety requirements of the properties and to arrange for any necessary repairs or maintenance of the properties to be rectified before the tenancy commences or during the tenancy period.
In addition to arrangement of the regular maintenance of the properties, we collect rent for the landlords. They will receive an Income and Expense Report once a month to advise them of the net rent paid into their bank accounts for each individual property. At the end of each financial year, we produce an annual account report for each landlord so that the information will be used for their tax return purpose or other purposes.
Our company is a member of Propertymark/Arla through which we are part of the Propertymark Client Money Protection Scheme. We are also a member of the Property Ombudsmen scheme.
For all of our managed properties, we use independent Inventory Clerks to compile comprehensive inventories and to attend both check-ins and check-outs of properties. This helps to avoid disputes between the landlords and tenants.
We comply with the statutory requirement of the Tenant Deposit Scheme. All the tenants' deposits are insured and placed in our separate trustworthy clients account. Hence, the tenants will be assured they will have the deposits refunded to them without delay and any disputes will be handled efficiently by a third party professional firm. We are member of Mydeposits.
On the whole, our property management service gives trouble-free and best value services to our clients.
In brief, our property management service includes:
Deposit and rent collection;
Payment for property expenses;
Arrangement for check-in and check-out of tenants;
Property furnishing;
Property repair and maintenance;
Maintaining properties according to required safety standards;
Keeping clients' accounts for property income and expenditure;
Property inspection on request.